Rainforest, Wildlife,​​
Osa Peninsula, Costa Rica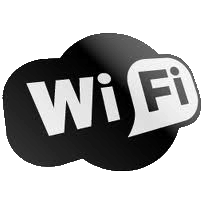 ​Our most popular tour takes guests on a day trip to Los Patos to enjoy incredible views, pristine forest and the rich flora and fauna of our region. Walk in the footprints of the jaguars, see where all four species of monkeys live, or cross paths with wild pigs. This is an eco-challenge that will have you in awe of the neotropics, capturing the essence of what the National Geographic considers to be "the most biologically intense place on earth". Our location outside of Corcovado National Park allows guests the option to take a taxi, a 4x4 truck or with our transportation, covering 8 km up to the entrance. From the entrance it is around 6km walk inside the park. You will enjoy a tasty picnic lunch at the edge of small waterfall, where you can relax and reenergize before your descent to Danta Corcovado Lodge. Be prepared for a rigorous hike over steep terrain.
This is an adventure well worth the challenge!

Tour to Los Patos Ranger Station:
​
7am-3pm, medium – difficult.
​​
​
Corcovado N.P. Trail
Danta Corcovado Lodge, Peninsula de Osa, Costa Rica
Transfer to Corcovado N.P.
Danta Corcovado Lodge, Peninsula de Osa, Costa Rica
Howler monkey
Danta Corcovado Lodge, Peninsula de Osa, Costa Rica
Corcovado N.P. Trail
Danta Corcovado Lodge, Peninsula de Osa, Costa Rica