Rainforest, Wildlife,​​
Osa Peninsula, Costa Rica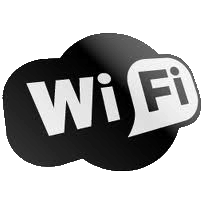 Lodging in 2 of Tripadvisors' "Excellent" rated eco-lodges

3 meals per day.

All local transportation to lodges.

Guided day tour of Corcovado National Park from Los Patos Ranger Station trails at Danta Corcovado Lodge.

Guided Night Walk at Danta Corcovado Lodge

Guided River tour by kayak at Saladero Eco Lodge
​All inclusive - 7 days-6 nights package: $1193.50 Per person​
Danta Corcovado Lodge, Costa Rica, Peninsula de Osa
Danta Corcovado Lodge, Costa Rica, Peninsula de Osa
Danta Corcovado Lodge, Costa Rica, Peninsula de Osa
Package itinerary
Day 1: Representatives of Saladero Eco Lodge will meet you in either Golfito or Pto Jimenez and provide boat transportation to Saladero Eco Lodge. It is a 30 – 40 minute ride and we often see dolphins and turtles. If early enough in the day we will have lunch and then take a 2 hour orientation tour of the property that includes the tropical plants and trees, medicinal plants, fruits and even learn how to open (and eat) a coconut. Afternoon salsa and dinner.
Day 2: After a healthy breakfast and depending on the tide we will tow our kayaks up the Rio Esquinas for a guided tour of the mangrove estuary and river. A marine sanctuary like the Golfo Dulce, it is home to many species of birds and animals and unique in that we enter small channels deep into the mangroves not accessible by boat. Lunch. Afternoon to relax, kayak, fish or snorkel. Afternoon salsa and dinner.
Day 3: Free day. You can opt for hiking our private trails, kayaking, fishing, snorkeling, optional tours or relaxing. 3 meals and afternoon salsa.
Day 4: After a leisurely breakfast we leave Saladero Eco Lodge and travel by boat to Playa Blanca. You will be met by a Danta Corcovado Lodge representative for the short 10 minute trip to the lodge. You will arrive at Danta Corcovado Lodge at approximately 11:00
Afternoon activity – The first afternoon you are free to explore to lodge, gardens and trails. You can also opt for one of the available optional tours. Chocolate tour, canopy tour, etc. Lunch and Dinner –
Day 5: Take breakfast early in the morning and get ready to start your hike into Corcovado National Park Los Patos Ranger Station. Enjoy incredible views, pristine forest and the rich flora and fauna of our region. Walk in the footprints of the jaguars, see where all four species of monkeys live, or cross paths with wild pigs.
This walk lasts from 7am to 3pm. Lunch and dinner.
Day 6: Free day. Enjoy the day with relaxing, optional tours and the evening the night walk.
Day 7: Breakfast and then leave for Pto Jimenez.
Important Notes:
Lodging – At Saladero Eco Lodge you stay at the Beach House or Tree House. At Danta Corcovado Lodge you are in the bungalows, large screened tents set on wood platforms with full sized beds and full bathrooms and hot water showers.

Transportation included from Pto Jimenez to Saladero by boat, Saladero to Playa Blanca by boat, Playa Blanca to Danta and Danta to Pto Jimenez by car. Also available in reverse if you would like to stay at Danta first.

Package does not include any international or regional flights. Arrival and departure from Pto Jimenez is recommended if flying.

All packages require a 50% deposit and the balance paid 30 days prior to arrival.

No other promotions or discounts can be included with this package.
​
Adventure Danta & Saladero