Rainforest, Wildlife,​​
Osa Peninsula, Costa Rica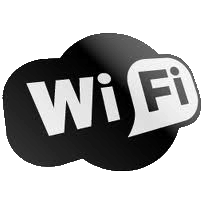 This tour takes you up in the mountains of the Osa
Peninsula to a ex-gold panning village called La Tarde (the Evening). Here you will meet Eduardo Castro and his family for a refreshment before you start hiking their 102 hectare property. This is an eco-challenge tour that takes you through awesome views of primary forest, passing through old indigenous grounds, tromping through rivers and waterfalls, and experiencing the traditional way of gold-panning.
Meet at Eduardo's farmhouse at the end of your tour
to relish a typical Costa Rican meal cooked on a wood-stove, and perhaps indulge in a mini siesta before returning to Danta Corcovado Lodge.
7am-3pm, medium – difficult.
​
​
Gold panning tour
Danta Corcovado Lodge, Peninsula de Osa, Costa Rica
Gold panning tour
Danta Corcovado Lodge, Peninsula de Osa, Costa Rica
Gold panning tour
Danta Corcovado Lodge, Peninsula de Osa, Costa Rica
Gold panning tour
Danta Corcovado Lodge, Peninsula de Osa, Costa Rica