Rainforest, Wildlife,​​
Osa Peninsula, Costa Rica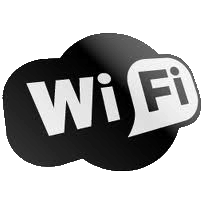 Finca La Tarde is located on the edge of Corcovado National Park Sector Los Patos. With primary and secondary forest with the same characteristics of this beautiful natural paradise, exuberant views, gigantic trees, with great wealth of flora and fauna (snakes and poisonous frogs, insects, birds, monkeys, variety of plants) and many other interesting things you cannot miss.
We'll walk along the paths of this beautiful farm on the edge of Corcovado National Park to reach the waterfall then returned to the shelter of Finca La Tarde to enjoy a delicious lunch prepared by peasant hands in a rustic dining room with a wonderful view to the mountains of Corcovado National Park, also enjoy a cup of coffee and take a nap in a hammock relaxing breeze rocked by pure forest. After relaxing your body will start our journey back to Danta Corcovado Lodge.
Includes:
Roundtrip transportation from Danta Lodge.

Lunch at Finca La Tarde.

Hike into the private trails.

Visit to the waterfall
Do not forget your poncho and shoes, we can provide rubber boots as they are the most recommended for this adventure.
Rainy Season Special Tour