Rainforest, Wildlife,​​
Osa Peninsula, Costa Rica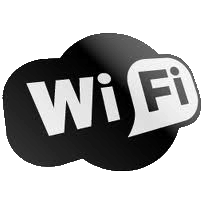 The Morales Family has designed a beautiful 6 cable
canopy tour that strategically leads their visitors through
their private tropical rainforest. Each platform aims to
ease visitors into a safe and enjoyable experience
second to none. Half way through, there is a short hike
through primary forest where colorful tree frogs are
abound and a quick refreshment will be sure to replenish.
Soar with the birds, hang out with the squirrel monkeys,
and see many more interesting creatures of the jungle
on your descent to Osa Palmas Restaurant. Here you
will unwind from your excursion and take pleasure in the
breathtaking sights of the Golfo Dulce and the delectable
tastes of fresh tropical fruit.
​

1.5 hours, medium – difficult
Canopy tour
Danta Corcovado Lodge, Peninsula de Osa, Costa Rica
Canopy tour
Danta Corcovado Lodge, Peninsula de Osa, Costa Rica
Canopy tour
Danta Corcovado Lodge, Peninsula de Osa, Costa Rica
Canopy tour
Danta Corcovado Lodge, Peninsula de Osa, Costa Rica