Rainforest, Wildlife,​​
Osa Peninsula, Costa Rica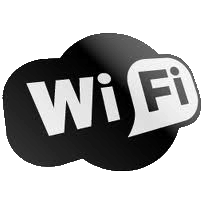 ​

Slip into the temperate waters of Golfo Dulce,
exploring the mangroves, the beautiful beaches,
and the marine life in kayak. Embark from Playa Blanca,
a Blue Flag certified beach that is seldom crowded,
and enjoy a guided tour in this unique tropical fiord.
With a high possibility of seeing dolphins at play,
sea turtles, birds preying on schools of fish,
crustaceans, and much more. After your tour, sit back
and relax at Lapa Mar, where the friendly staff will
serve you a delicious lunch under their cool "ranchito"
and it is almost certain you will be serenaded by
scarlet macaws and chestnut mandible toucans.
So come on, grab a paddle, a life vest, and let's go!

2 hours, depends on tide,
easy
​
​
Kayak Tour, Golfo Dulce
Danta Corcovado Lodge, Peninsula de Osa, Costa Rica
Kayak Tour, Golfo Dulce
Danta Corcovado Lodge, Peninsula de Osa, Costa Rica
Mangrove
Danta Corcovado Lodge, Peninsula de Osa, Costa Rica
Kayak Tour, Golfo Dulce
Danta Corcovado Lodge, Peninsula de Osa, Costa Rica