Rainforest, Wildlife,​​
Osa Peninsula, Costa Rica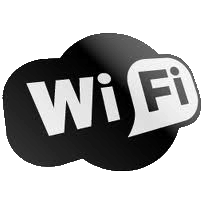 We have 30 hectares of terrain outside of Corcovado
National Park. Experience the same biodiversity at
Danta Lodge that makes the Osa Peninsula such as
popular stop among tourist. Our property highlights
sections of heart of palm plantation, reforestation area,
regeneration and secondary forests, as well as primary
forests. We are an excellent choice for Bird Lovers;
over 200 species have been spotted in our property.
There have also been sightings of Jaguaroundis,
Northern Tamanduas (Anteater), Three-toed Sloths,
as well as regular appearances made by Squirrel,
Howler, and White-faced Capuchin Monkeys and
much more.
​
2 hours, easy – medium

You can walk on our private trails
on your own, for free.
Sloth
Danta Corcovado Lodge, Peninsula de Osa, Costa Rica
Trail
Danta Corcovado Lodge, Peninsula de Osa, Costa Rica
Pasion Flower
Danta Corcovado Lodge, Peninsula de Osa, Costa Rica
Sloth
Danta Corcovado Lodge, Peninsula de Osa, Costa Rica